Raven Sparkle!
Ah, ravens! Many Pagans are drawn to this frightfully clever corvid, whether as a psychopomp, a harbinger of war, or a thief of the sun. This devotional necklace was made in honour of this fine bird and the Raven deities. It would be the perfect stealth devotional piece for followers of the Morrighan, Diana Queen of the Witches, Aradia, Hecate, Odin and His eternal companions Hugin and Munin, or Raven Himself. Perfect for witches, Celts, Vikings, and Crones.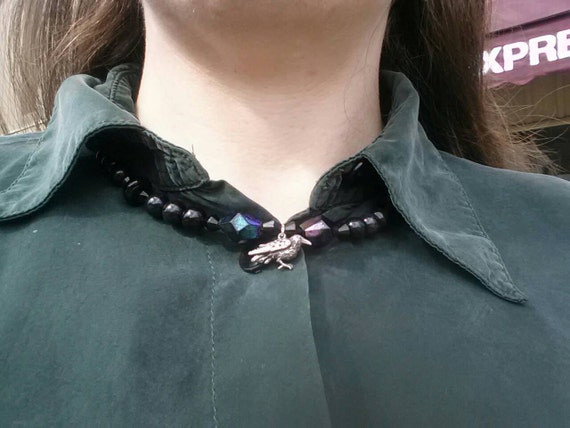 It features round onyx beads and a beautiful eclectic collection of vintage 1950s black glass beads in faceted and painted shapes. These were a lucky find! The resulting flash is worthy of a raven's sensibilities and truly difficult to photograph. The fastener and jump rings are gunmetal black so that they will blend into the necklace without detracting from it, and the clasp is a lobster-claw. The centerpiece features our bird in question in sterling silver, flanked by large sparkling faceted vintage glass.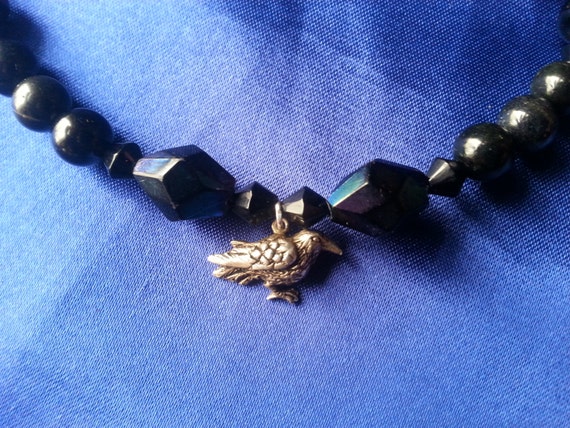 This would also be an ideal piece for steampunkers, dieselpunkers, or goths.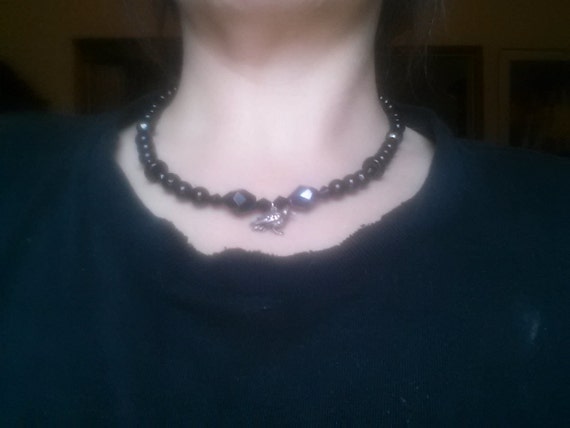 Onyx's Metaphysical Properities: Root Chakra, Protection, Assists with Challenges, Stabilizing, Childbirth, Wound Healing, Stamina, Self-Control, Balances Energies, Protection, Protection vs. Psychic Vampires.
Note that healing crystal meanings are spiritual supports to healing and are not prescriptions or healthcare information.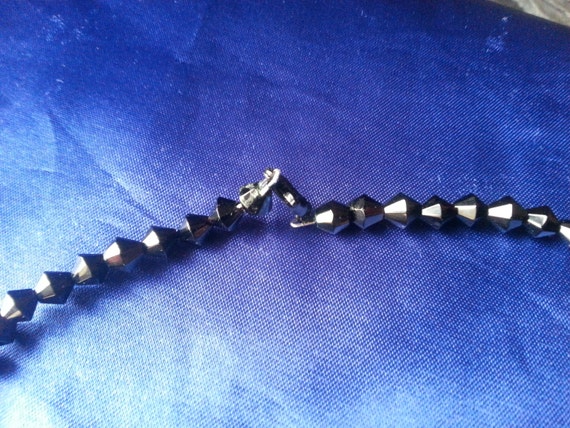 The necklace measures 45 and a half cm (about 18 inches) in length.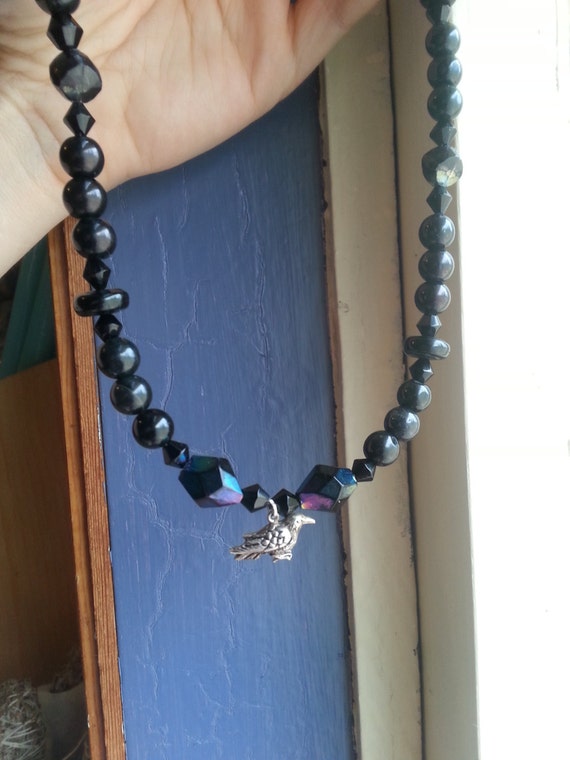 I'm asking $125 Cnd for this piece (about $100 American at current exchange rate).  I'm happy to do holds or layaway plans: convo me for details and we can work something out.